Design Concept

Surrounded on three sides by the Tago River, Toledo is known as the city of the three cultures because of the strength of its Christian, Muslim and Jewish influences. Situated in central Spain in the region of Castilla-La Mancha, Toledo is one of Spain¡¯s World Heritage Cities, and the walled Old Town is packed with history. There are so many cultural attractions in the city that visitors feel spoiled for choice. Whether you¡¯ll have the chance to visit Toledo or not, these canvas shoes will guide you to adventure off the beaten paths.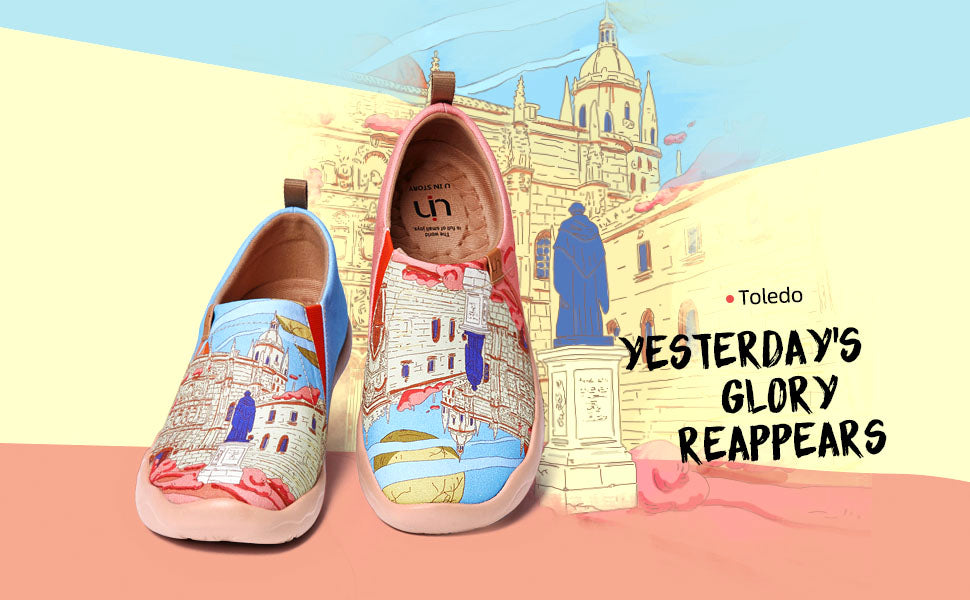 Unmatching Painted Shoe Design
A true footwear masterpiece that will have you looking chic and unique
Material
Upper:Canvas / Heel Lining:
Short Plush /?
Insole:Ortholite / Outsole:EVA /?Closure Type:Slip-On