Design Concept

Bear's Hug—guarding the most innocent and simple dream in your heart.
When first looking at this style, the Totoro in Miyazaki's film keeps echoing in my mind. Tracing back on the past decades, do you feel that the most beautiful soul at the beginning is slowly fading away. If you do, never hesitate to take on this Bear' Hug pair. Imaging that, with a big hug from the bear, our childlike innocence is recovering, not sinking in the bottom of the heart. Enkindled by such a sweet hope, we UIN shoes introduced this Bear' Hug pair, a style born for gift giving.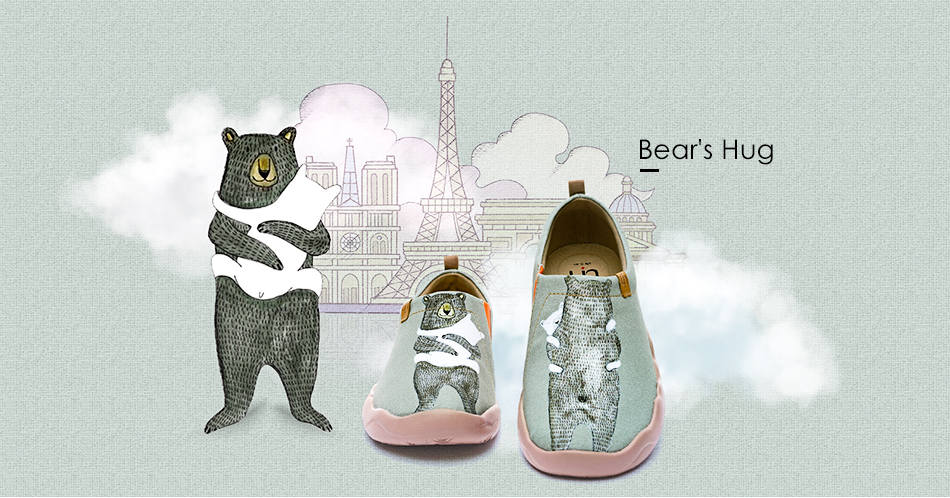 Unmatching Painted Shoe Design
A true footwear masterpiece that will have you looking chic and unique
Material
Upper:Canvas / Heel Lining:
Short Plush / 
Insole:Ortholite / Outsole:EVA / Closure Type:Slip-On
Foot Shaped Design
The shape of insole resembles the shape of the feet with wider toe space
Soft and Flexible
Soft RPS cushioned insoles offer all-day comfort
Super Lightweight
14 oz per pair, offer barefoot nature
Shoe is a half size bigger other wise print is nice and they would be comfortable if they had fit
Was waiting for 2 months..shies did not arrived but seller refunded the amount.
BEAR'S HUG Cute Canvas Slip-ons for Ladies
fast shipment. i love the shoes.
Карантин на даче. Спасибо очень удобные!!!