BEAUTYBULL Kids Art Designed Canvas Shoes - 25
Delivery

Free shipping: (7-15 Business Days)

Free Return & Exchange

Our 30-Day Fit Guarantee, Free Exchange & No-Hassle Returns

Every Purchase, Plant a Tree

Your purchase makes a difference.
Fraud Prevention: Your Payment is Safe & Secure.
Design Concept
Cave paintings are some of the most intriguing aspects of ancient life; they tell us how our ancestors thought and how they saw and portrayed their world. Despite being the earliest art we know about, they are far from being primitive. They inspired artists by the likes of Picasso, who committed to a life-long investigation for finding the absolute "spirit" of his art through various stages of abstraction. His bulls, for example, are something that, once seen, cannot be forgotten. Picasso used to say that "everything you imagine is real", so with these canvas shoes on, you can make your life a piece of art that transcends the boundaries of time and imagination.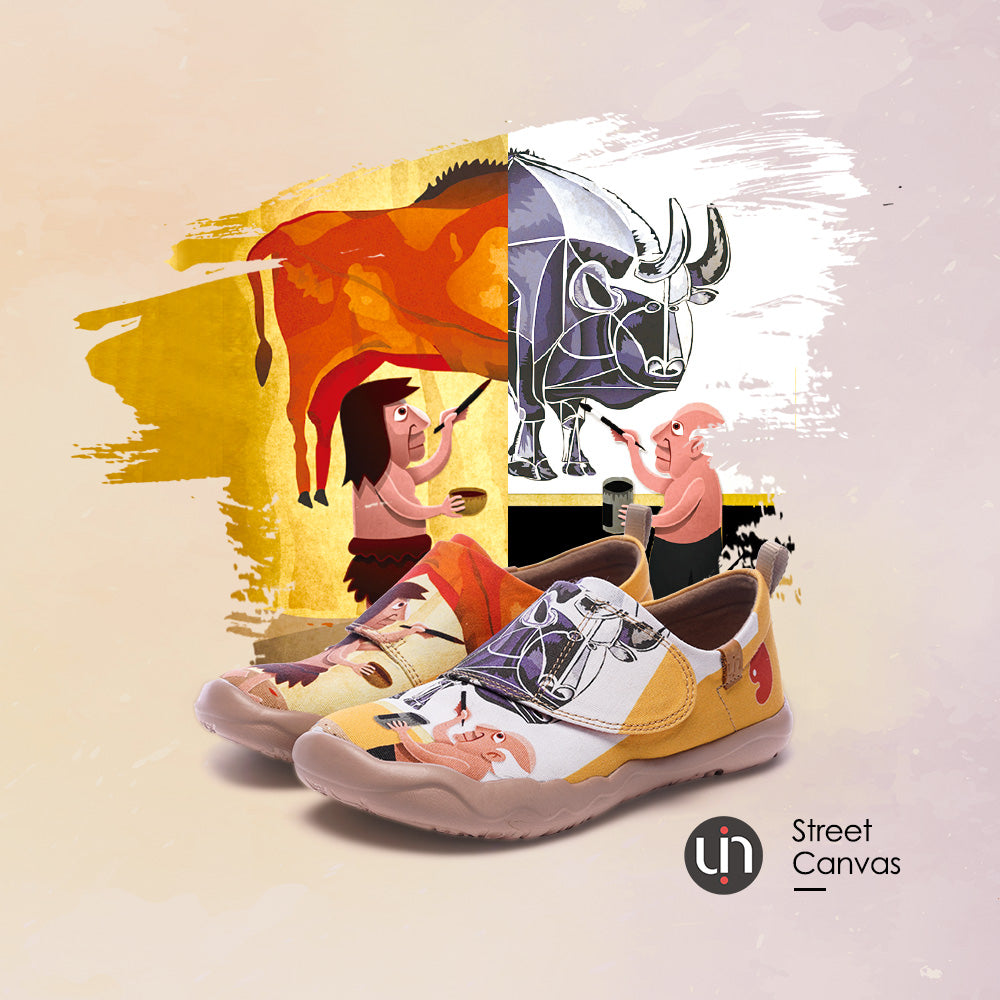 Unmatching Painted Shoe Design
A true footwear masterpiece that will have you looking chic and unique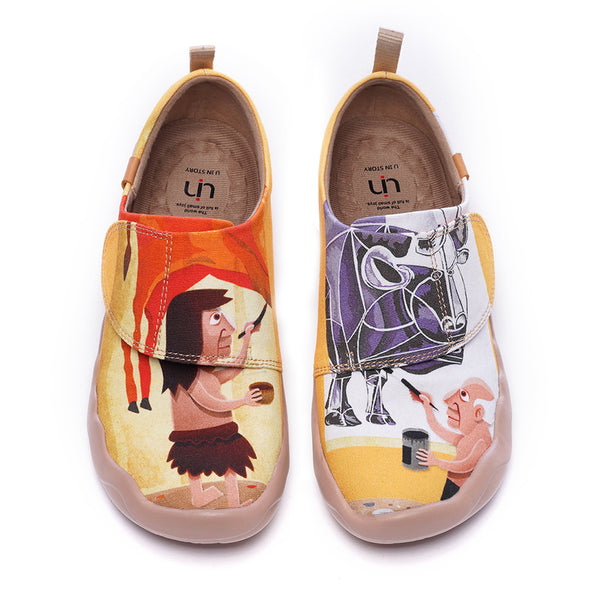 Material
Upper:Canvas / Heel Lining:
Short Plush / 
Insole:Ortholite / Outsole:EVA / Closure Type:Slip-On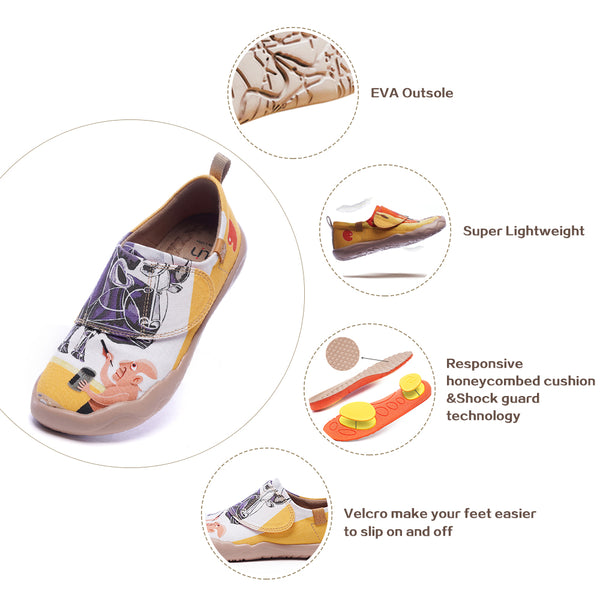 Foot Shaped Design
The shape of insole resembles the shape of the feet with wider toe space
Soft and Flexible
Soft RPS cushioned insoles offer all-day comfort
Super Lightweight
14 oz per pair, offer barefoot nature