Design Concept

When we think of war, many of us envision images of their fellow citizens suffering.? We think of soldiers who are hurt or killed overseas.? We think of veterans who come home with life-changing injuries trying to recover.? We think of the families of the young men and women lost at war. War is no game, and that¡¯s why we should consistently commemorate those who have lost their lives to protect us. These canvas shoes take inspiration from US Air Force stamps to memorialize all soldiers from WWII to now.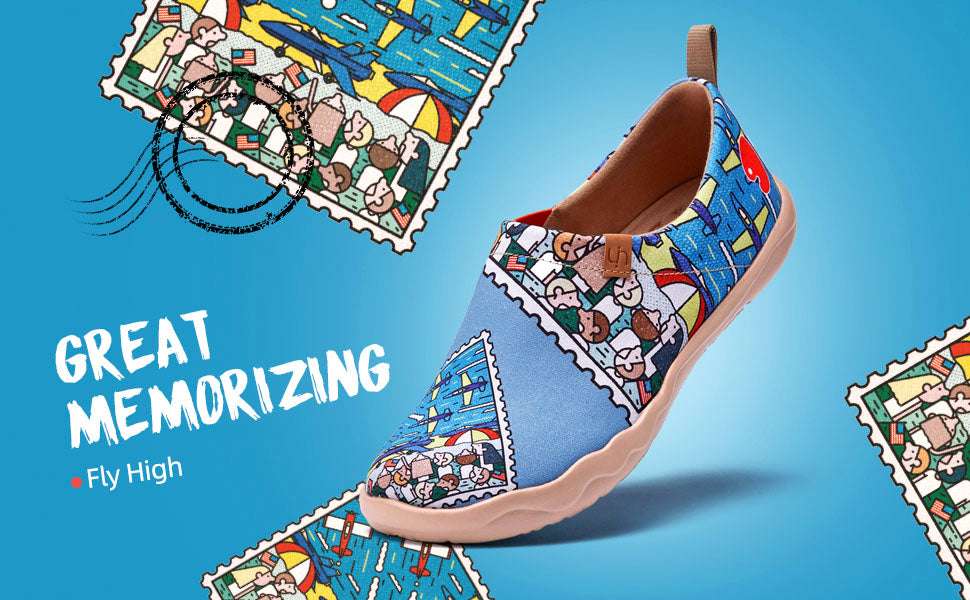 Unmatching Painted Shoe Design
A true footwear masterpiece that will have you looking chic and unique
Material
Upper:Canvas / Heel Lining:
Short Plush /?
Insole:Ortholite / Outsole:EVA /?Closure Type:Slip-On