Right for Cool Season
An Upgradation of Classic Toledo. Wander freely and enjoy all in this season.
Awesome looking pair of shoes that are perfect for both your nightlife and also for your more casual outfits. The abstract drawings here loosely represent a bunch of coconuts hanging on some palm tree, but what you are after here is the super and extra eye-catching contrast between the yellow and blue lines that jolt across the surface of the shoes. Certified frosty!   
Microfiber Leather Upper
A durable high-class synthetic leather, which is 30% less impactful on the environment compared to animal leathers.

Super Lightweight
Designed to make you feel lighter and more mobile
Foot-shaped Design
The insole shape resembles the nature shape of your foot with wider toe box.
Insole
Improved uin insole for all-day comfort
Outsole 
Map of Toledo. Increase the fun of walking.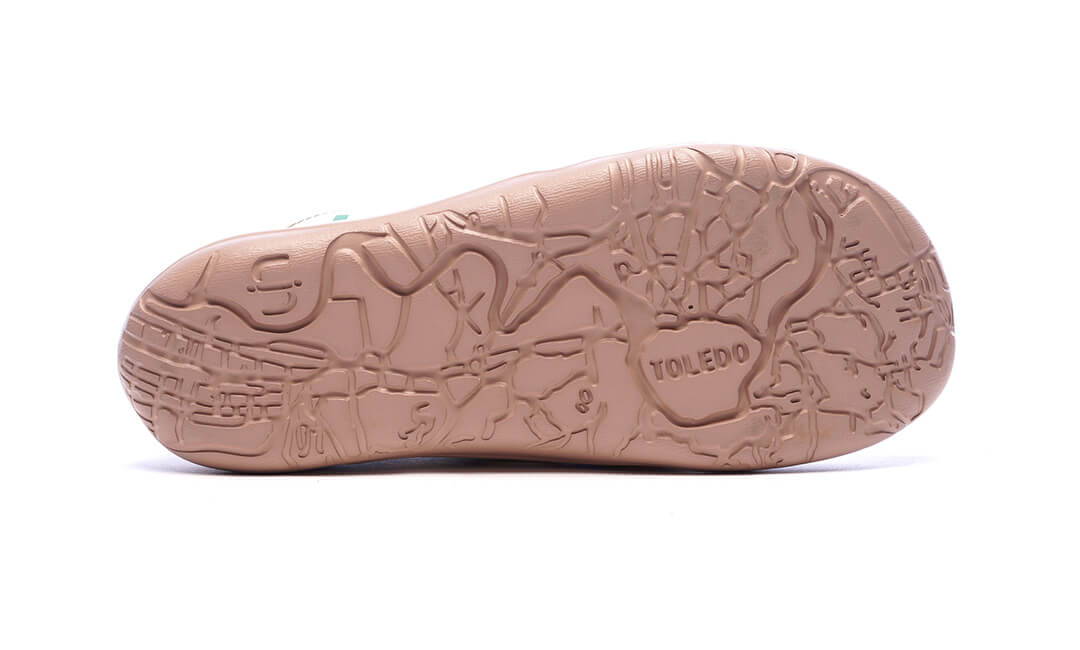 Details