Birch Mojacar I Men - 39
Men Size (EU Standard):
39
Delivery

Free shipping: (7-15 Business Days)

Free Return & Exchange

Our 30-Day Fit Guarantee, Free Exchange & No-Hassle Returns

Every Purchase, Plant a Tree

Your purchase makes a difference.
Fraud Prevention: Your Payment is Safe & Secure.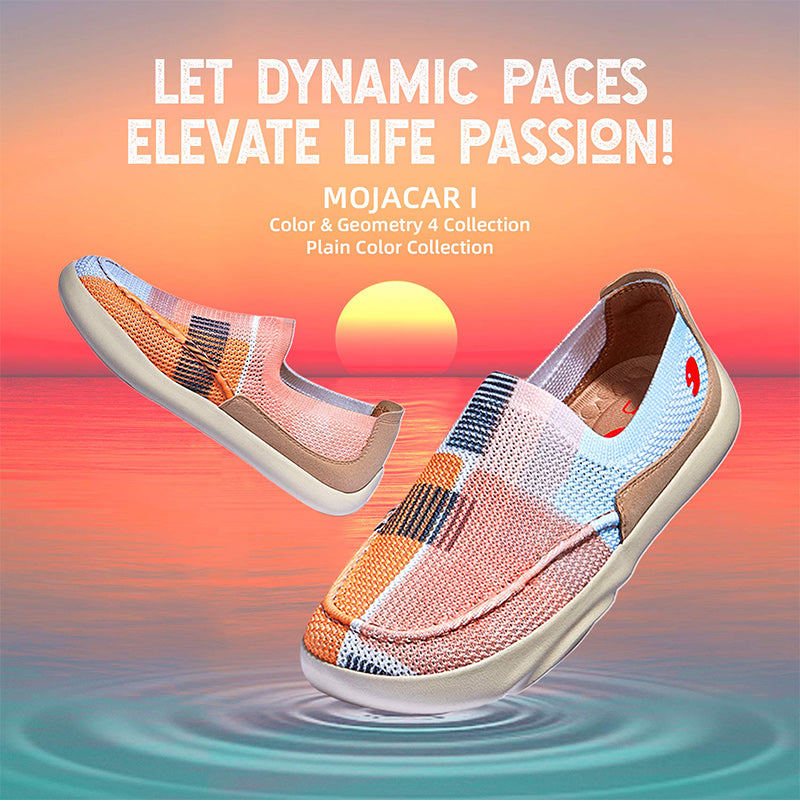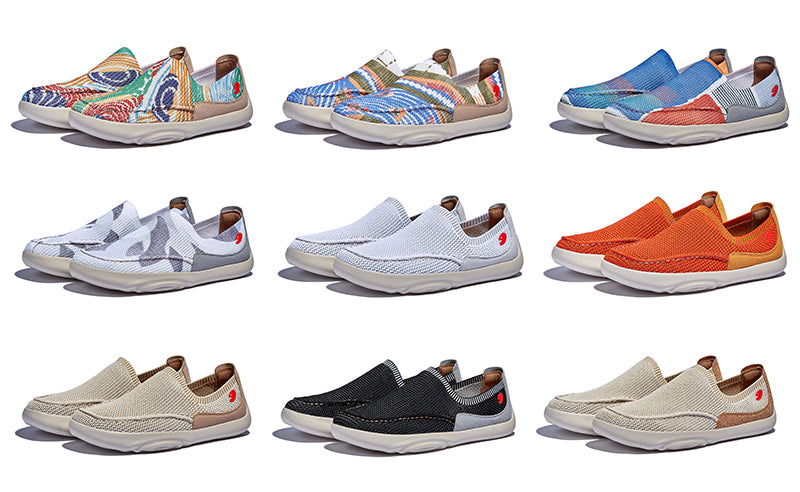 Secure & Neat
Delicate Sewing Technique
The exquisite and neat stitching process of the toe cap is stronger than viscose, which effectively avoids the risk of degumming and creating a sleek silhouette.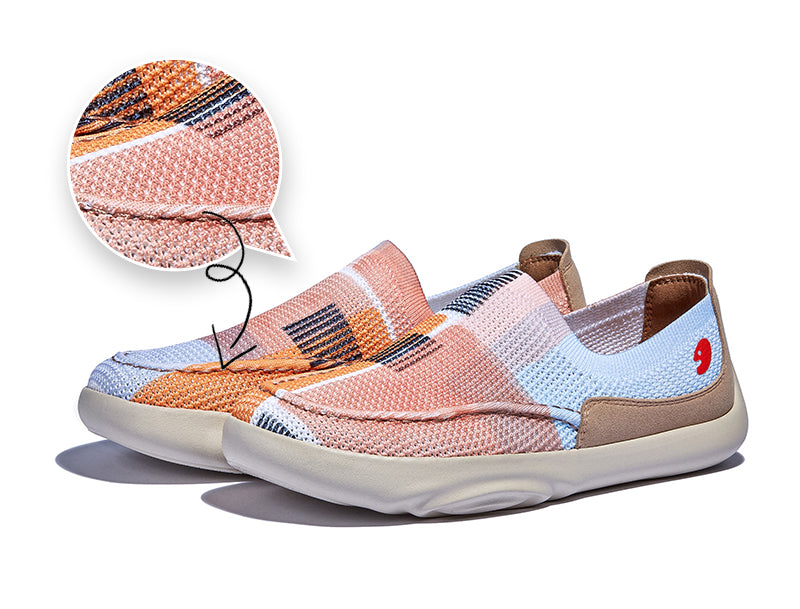 Functional & Stylish
Dual-fabric Mixed Upper
Seamless knitted texture provides ultimate step-in comfort and a plush breathable sock-like fit. Dense air holes provide sufficient ventilation for walking. Microfiber suede is pliable with excellent quality and is more wear-resistant. The dual-fabric mixed upper embodies the excellence and consistent breakthrough of uin footwear's design in terms of visual beauty and diverse functions.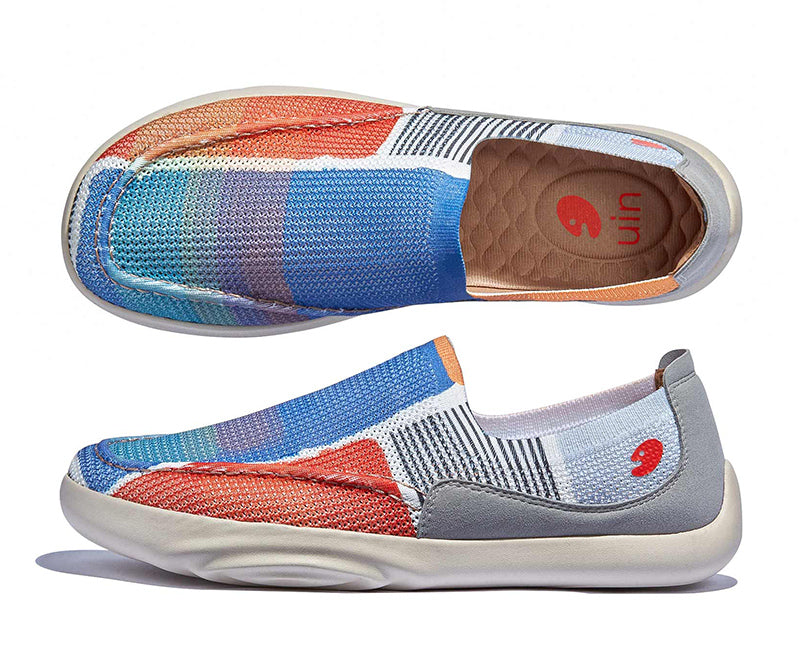 Easy to Put On & Take Off
High Elastic Seamless Knitted Collar
Seamless knitted fabric is of great elasticity, providing the convenience of easy stretch & wear.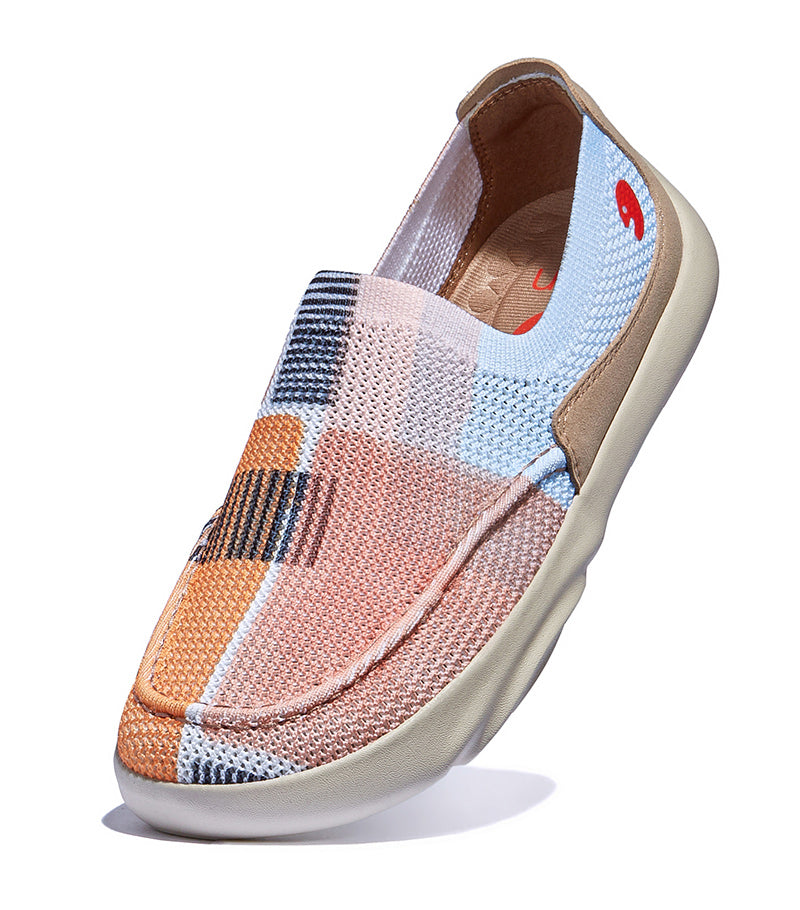 Comfy Wide Fit

Bionics Foot-shaped Design
Loose toe-box is great for bare-foot use, granting ultimate freedom and relaxation to your walking experience.

Eye-catching & Reverence for Nature
"Water Ripple" Structure EVA Midsole Fender
The midsole fender structure simulates the dynamic moment of water droplets falling then forming ripples, adding to the overall agility of the shoe body and creating a vibrant fashion style. At the same time, it provides better resilience and ductility. Applying EVA to make the midsole soft and elastic, reducing the walk pressure.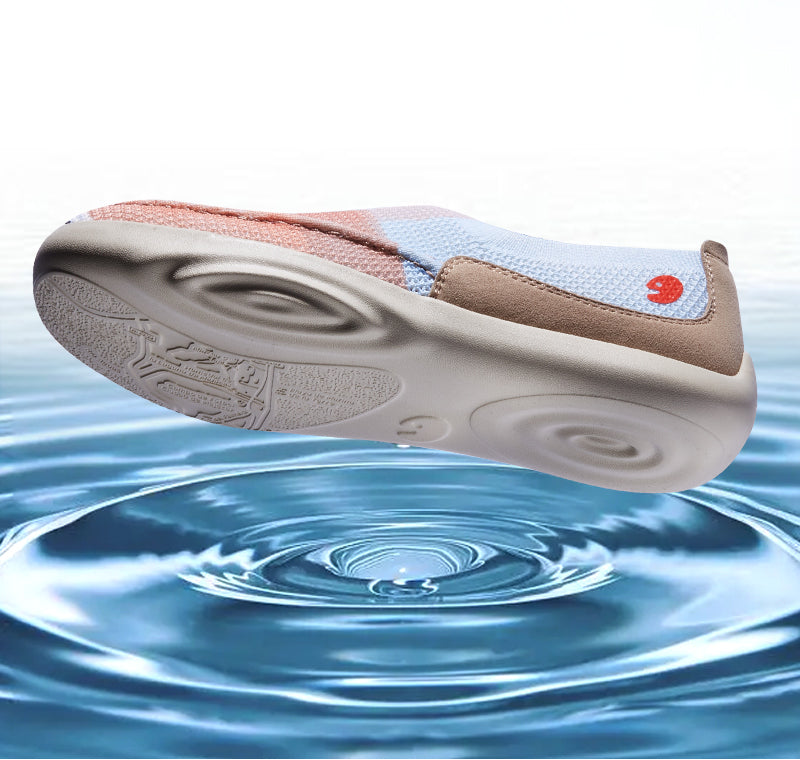 Compose an Exclusive White Fairy Tale
Mojakar-Map Crafted Outsole
The water ripple sole texture, combined with the characteristics of the Mojaca seaside terrain, brings you a relaxed and exotic seaside trip. Using EVA material brings a better soft and high-elastic wearing experience for each travel.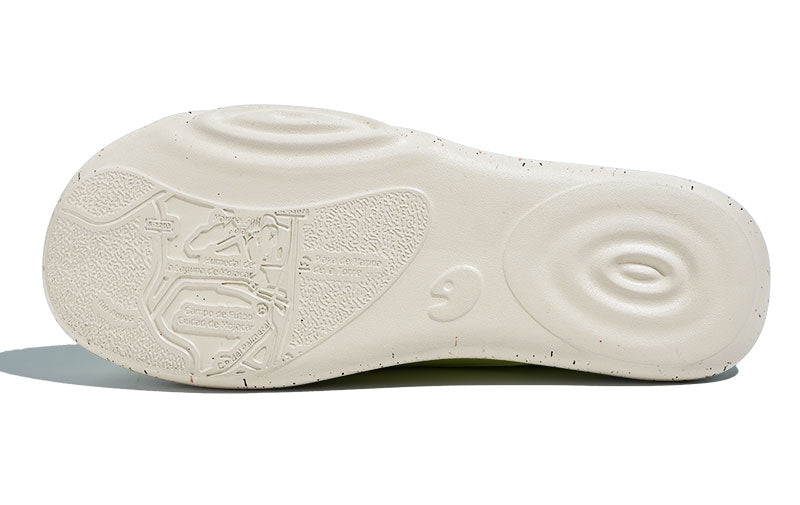 Too Comfortable to Stop Walking

Soft & Elastic Massage Insole
Specially designed insole promotes air circulation to keep your feet dry and helps to improve blood circulation in the feet.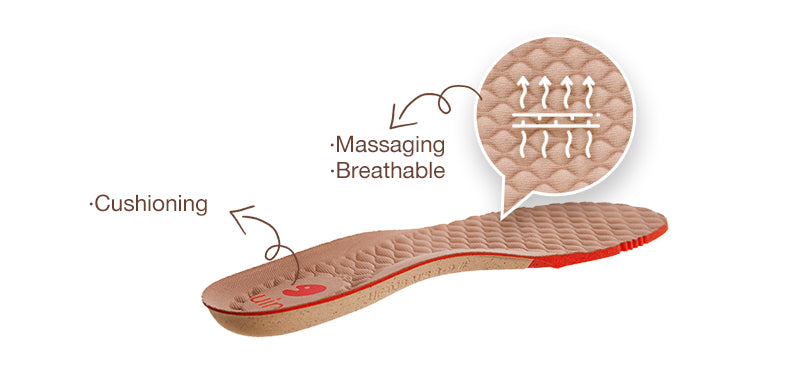 Superior arch support fights foot fatigue to help you stay active for longer time.
Model Shows