Camouflage Leopard 2 Mulhacen I Women - 35.5
Women Size (EU Standard):
35.5
Delivery

Free shipping: (7-15 Business Days)

Free Return & Exchange

Our 30-Day Fit Guarantee, Free Exchange & No-Hassle Returns

Every Purchase, Plant a Tree

Your purchase makes a difference.
Fraud Prevention: Your Payment is Safe & Secure.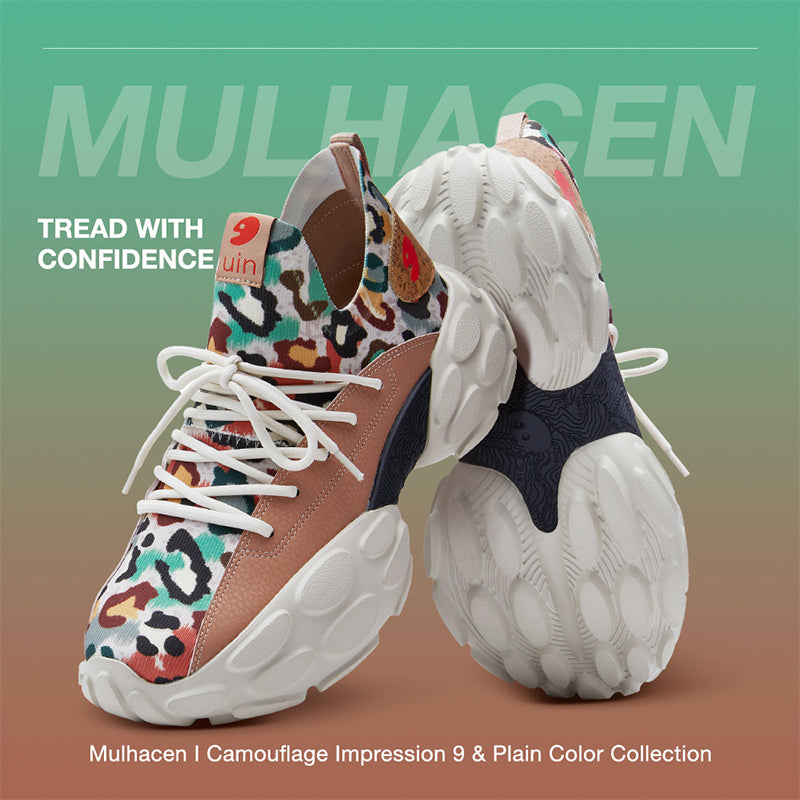 Trend Matters
Tyre Shoes Style Sneakers
With exaggerated tire outsoles paired with a casual, artistic upper pattern, the tire shoes present a rugged, hardcore aesthetic that brings new ideas to everyday outfits.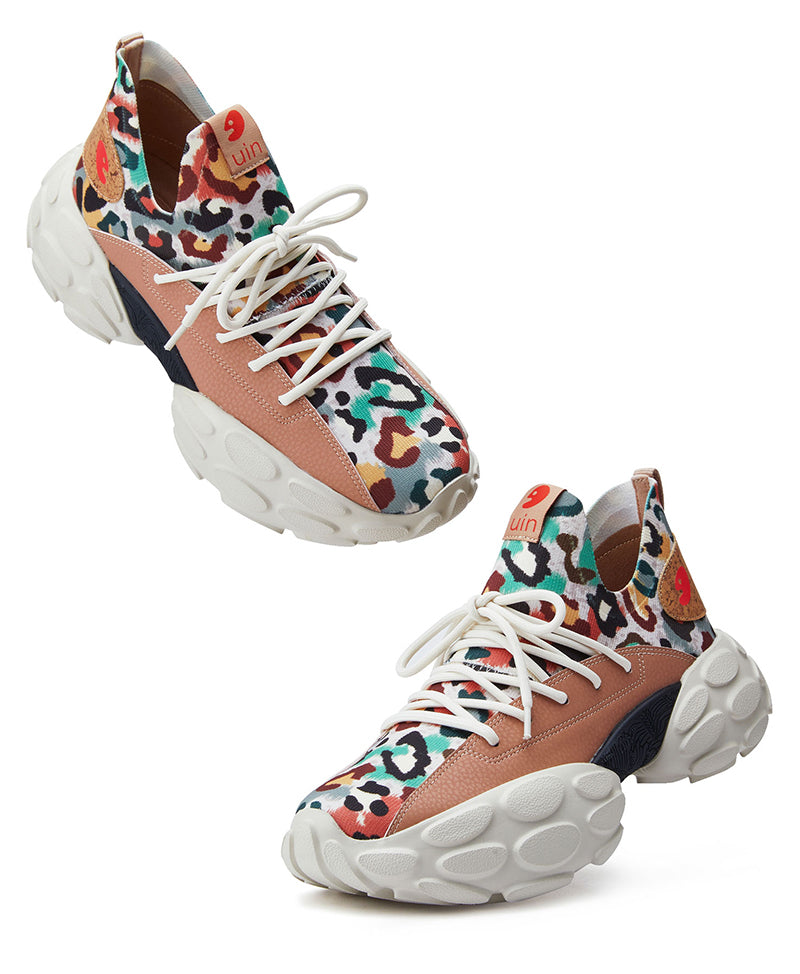 Experience Matters

Tyre Shaped, Cushioning EVA Midsole
The raised tire texture is a visual highlight of the shoe, while the EVA material is lightweight, soft, and elastic, making it comfortable to wear. The overall design illustrates a trendy attitude while making travel more casual and lightweight.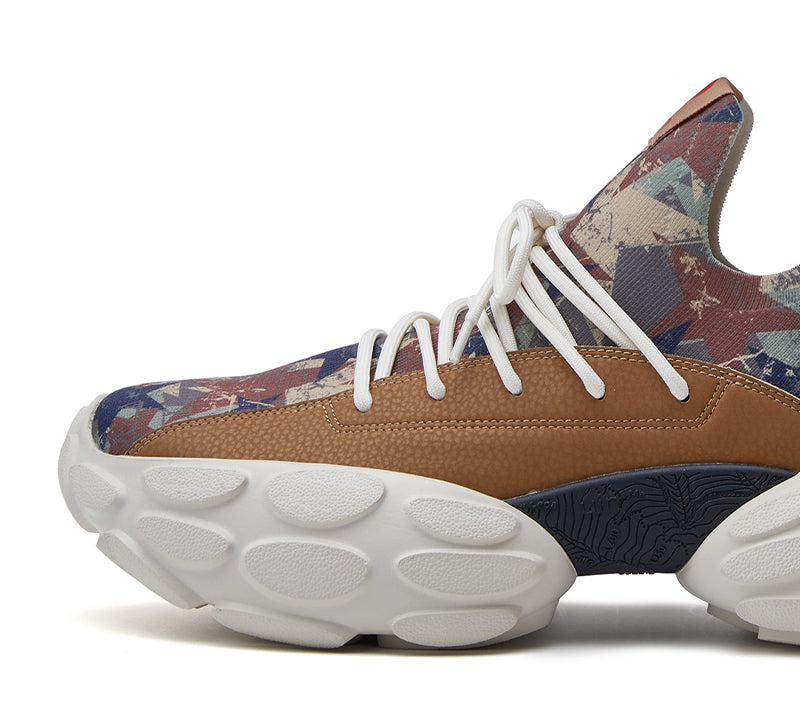 Texture Matters
Dual-fabric Mixed Upper
Seamless knitted fabric provides ultimate step-in comfort and a plush breathable sock-like fit. The microfiber leather is durable and provides comfort and support. It is easy to clean and maintain. The contrasting mix of two different fabrics and colors makes for a creative nod to any season's wardrobe.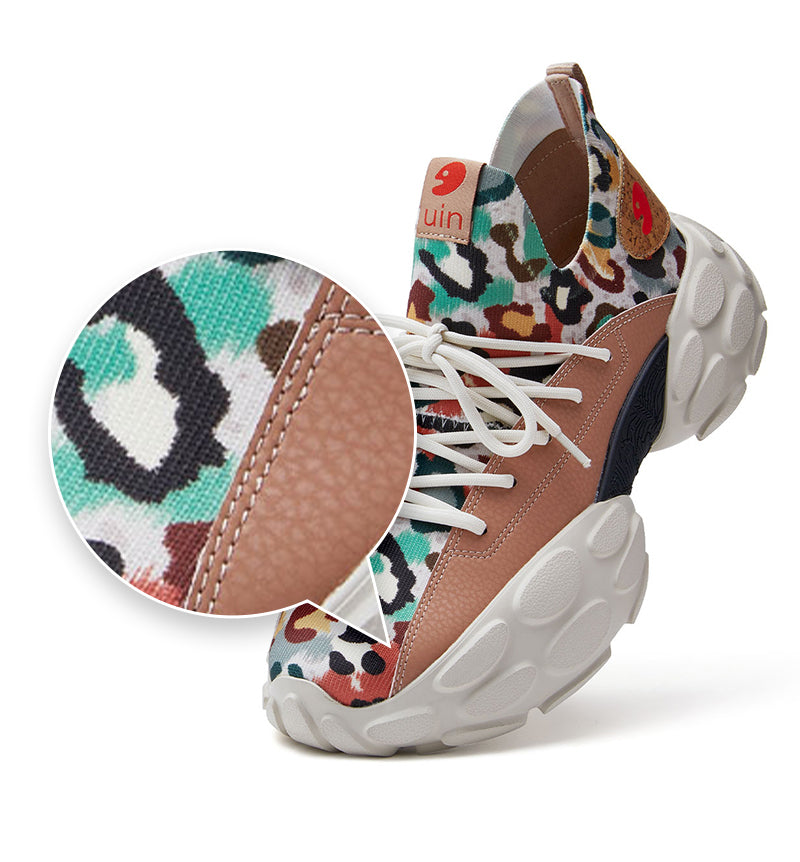 Soft, Cushioning & Massaging Insole
The specially designed insole facilitates air circulation to keep your feet dry and helps improve blood circulation.
Disclaimer: The design of the insole will vary with each batch, including color and pattern, but it will uphold the level of comfort and functionality.
Scale New Heights, Conqure Mulhacen!
Tyre Shaped Outsole
The separated tyre-shaped outsole is connected by a topography of Mulhacen peaks in TPU texture. The design of the outdoor functional outsole provides better cushioning and durability for mountain exploration scenarios.