Classic Stamp - 36
Delivery

Free shipping: (7-15 Business Days)

Free Return & Exchange

Our 30-Day Fit Guarantee, Free Exchange & No-Hassle Returns

Every Purchase, Plant a Tree

Your purchase makes a difference.
Fraud Prevention: Your Payment is Safe & Secure.
Design Concept

We are all social creatures. We do not just enjoy socialization, we require it to stay sane and grounded. While communication is the lifeblood of social interaction, we are spoiled for options to stay connected with people. That¡¯s why it¡¯s important to how we used to interact with others in the past. The design of these canvas shoes is inspired by retro-style stamps. Wear them to express your love and nostalgia for the past. You¡¯ll feel instantly transported to another time.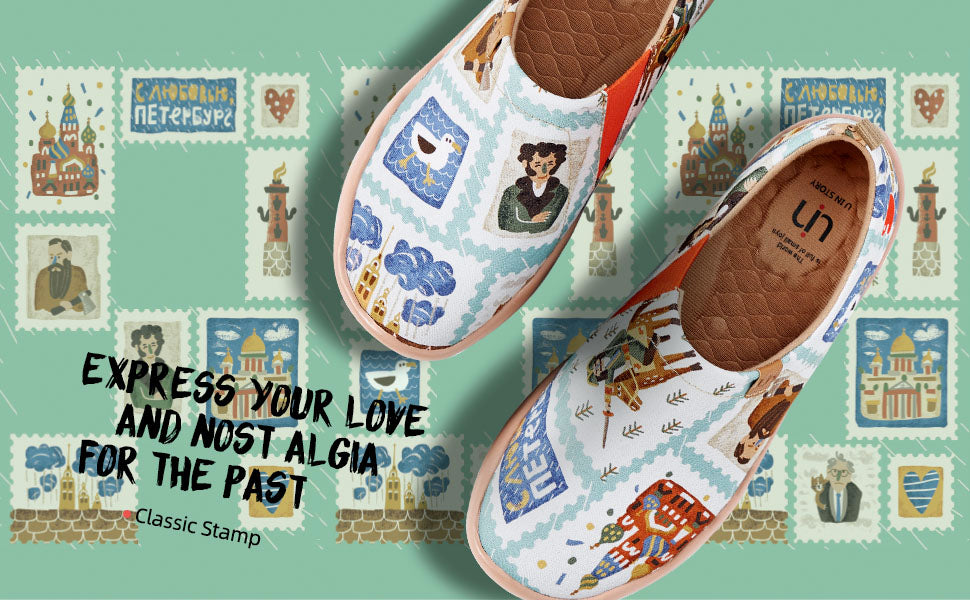 Unmatching Painted Shoe Design
A true footwear masterpiece that will have you looking chic and unique
Material
Upper:Canvas / Heel Lining:
Short Plush /?
Insole:Ortholite / Outsole:EVA /?Closure Type:Slip-On