Camouflage Toledo VI Men - 39
Men Size (EU Standard):
39
Delivery

Free shipping: (7-15 Business Days)

Free Return & Exchange

Our 30-Day Fit Guarantee, Free Exchange & No-Hassle Returns

Every Purchase, Plant a Tree

Your purchase makes a difference.
Fraud Prevention: Your Payment is Safe & Secure.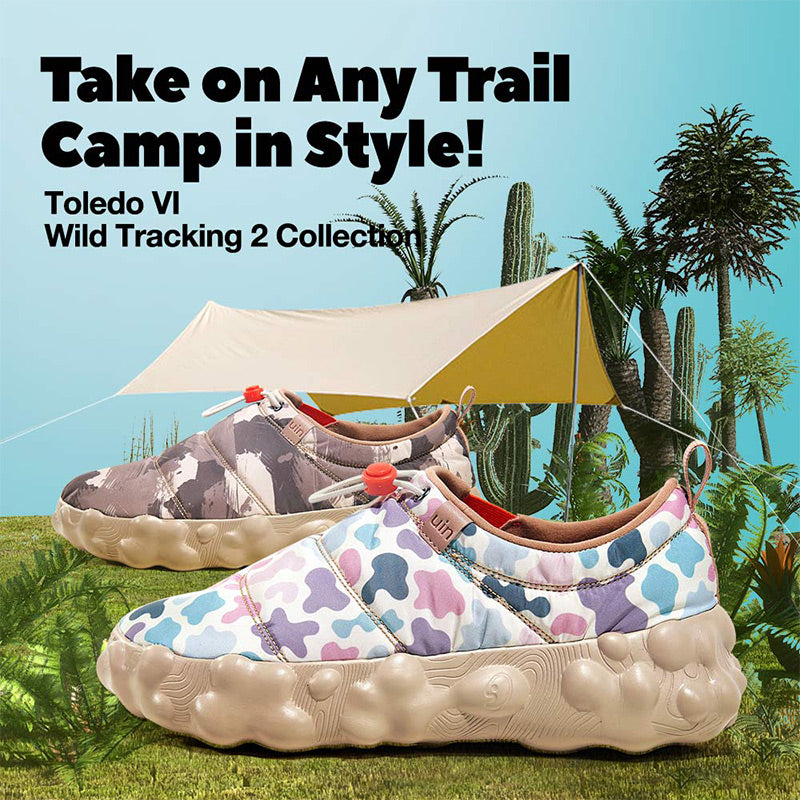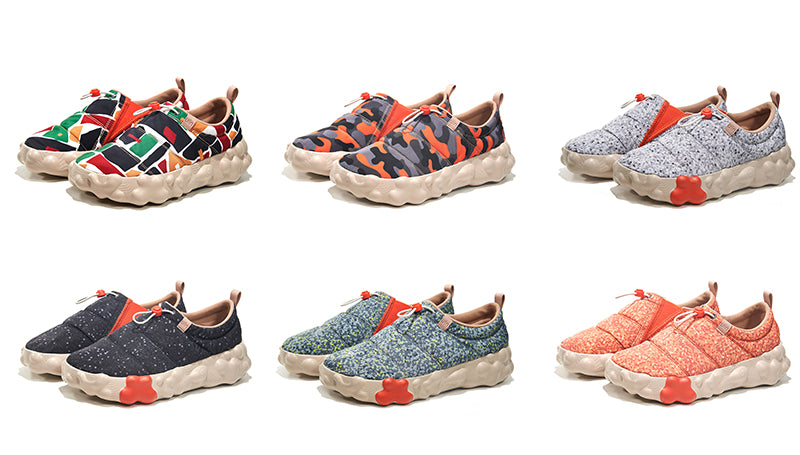 Design Matters
Camping Shoes Design
uin camping shoes connect you with mother nature! The whole pair is perfect to wear all year long with different seasons. Whether you're camping or exploring outdoors, these shoes not only offer you ultimate comfort but also give various inspirations for your outfit's collocation.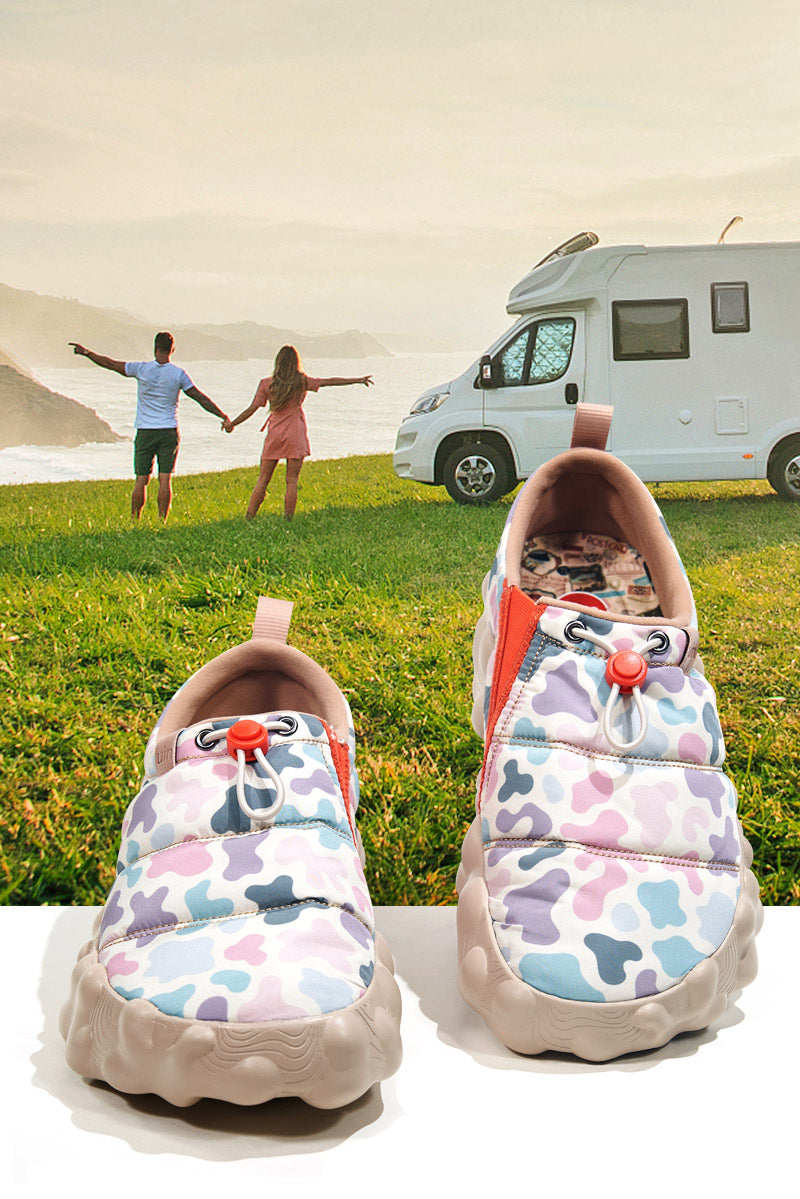 The bubble-textured sole offers feet a soft bouncy feeling also its 'ugly cuteness' appearance makes your travel distinctive.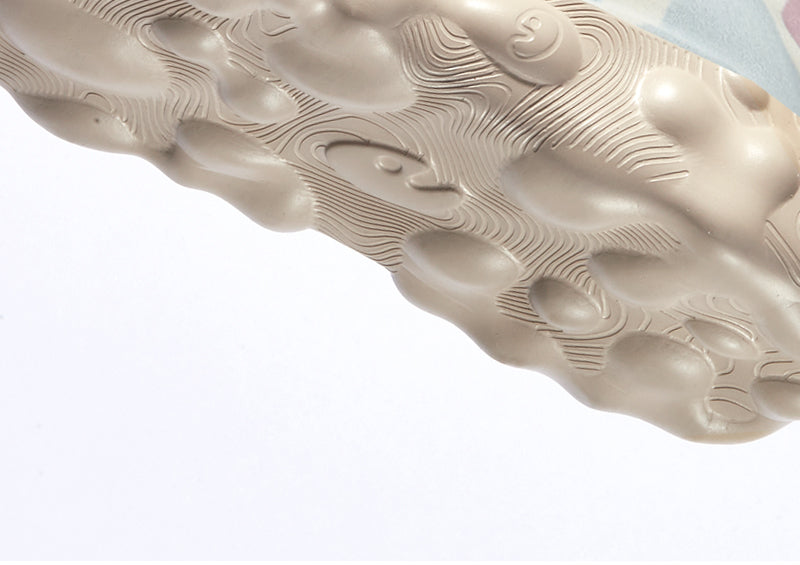 Style Matters
Long-lasting Colors 
Digital inkjet technology keeps colors vibrant and prevents fading, letting vivid artistic patterns constantly juice up your outfits.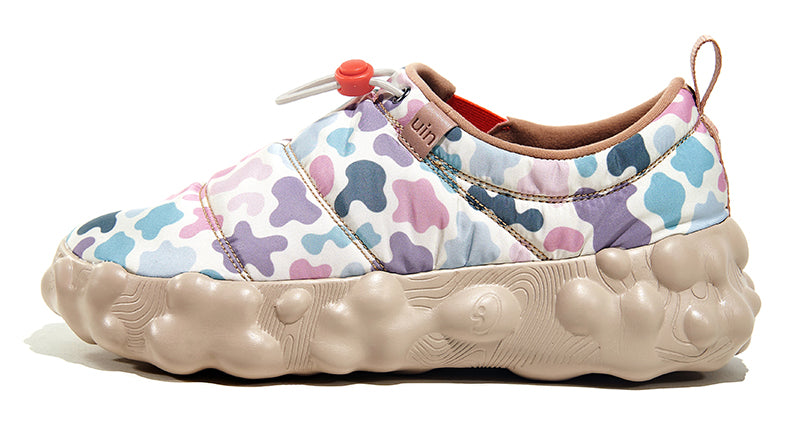 Space Matters-Comfy Wide Fit

Bionics Foot-shaped Design
Loose toe-box is great for bare-foot use, granting ultimate freedom and relaxation to your walking experience.

Experience Matters
Pliable & Thickened EVA Outsole
The whole sole gives a stable wearing experience for your every trip. Applying EVA to make the midsole soft and elastic, reduces the walking pressure.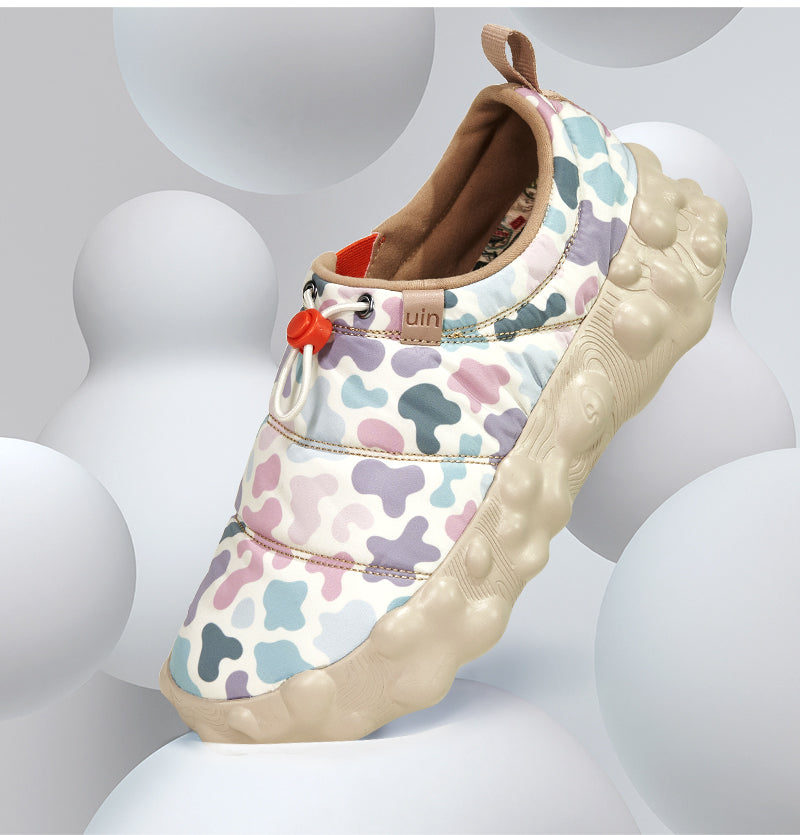 Textures Matter
Windbreaker Cloth Upper

The one-piece windbreaker fabric provides your feet with good wrapping and breathability. The dew-proof performance is convenient for splash wiping, and the upper air dries quickly.
Convenience Matters
Flexible Elastic Stoppers & Bands
The flexible stoppers and shoe-side bands design are of great elasticity, providing the convenience of easy stretching & wearing.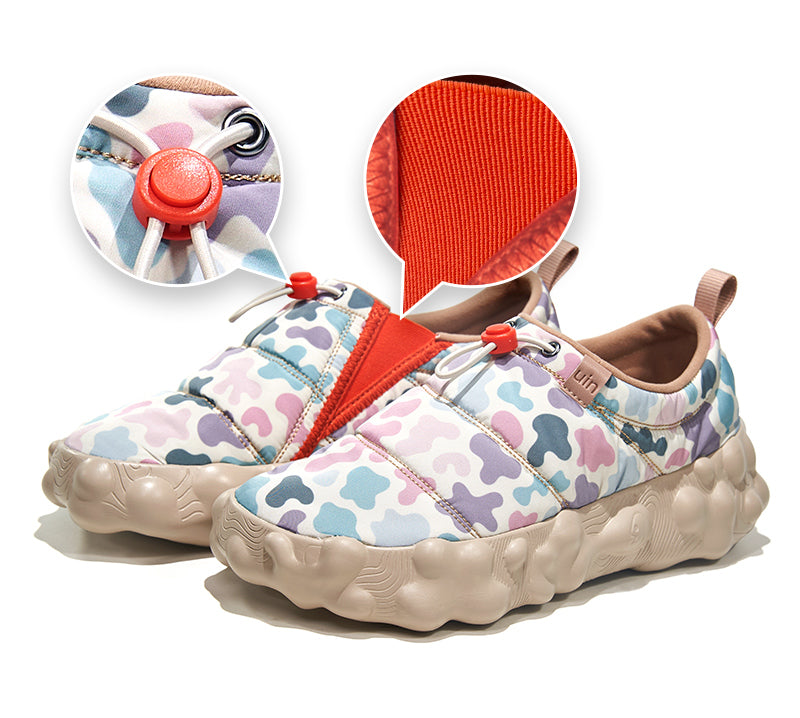 Functions Matter - Dual-wearing Styles
Heel Section that Can Be Stepped on
1) Regular slip-on style.
2) Slipper style- the heel part of the shoe is soft enough to be stepped on and worn as slippers if needed.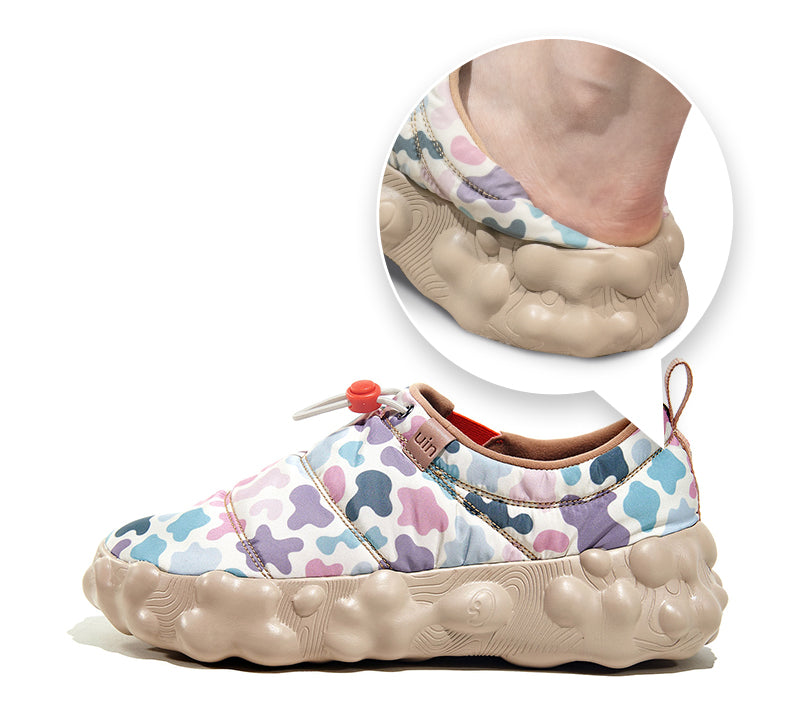 Comfort Matters
Soft, Cushioning & Massaging Insole
The specially designed insole facilitates air circulation to keep your feet dry and helps to improve blood circulation in the feet.